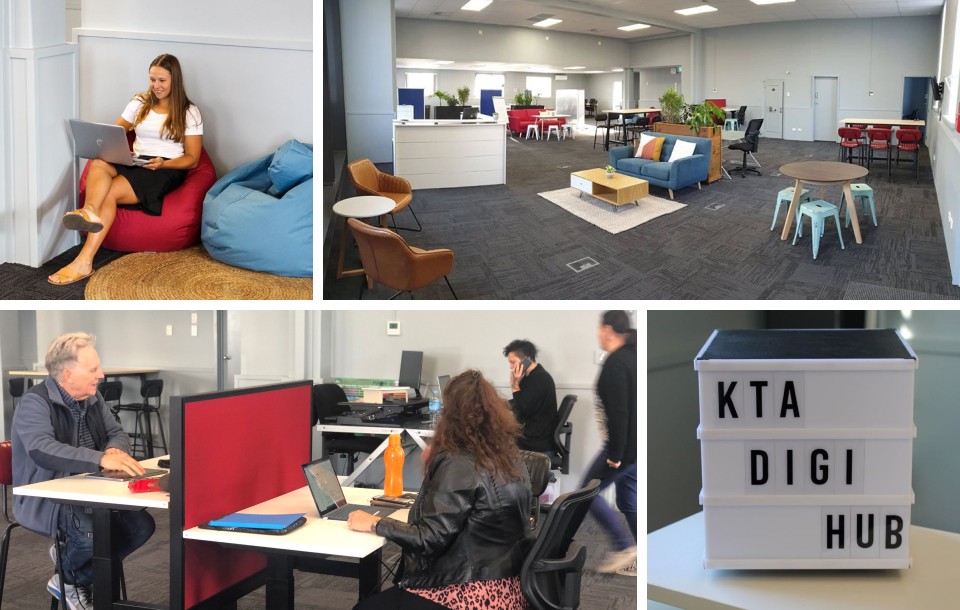 What Our Customers Say

"I love that I am able to come in to a space to work whenever I need to. The flexibility to rock up and have a space to work in is probably the best thing for me as my daily activities and whereabouts is never the same. The space itself is open and inviting and there is a really good vibe that is set out by the kaimahi".

What Our Customers Say

"The Kaitaia Digital Hub is, quite simply, one of my favourite places to be. I've met some wonderful people there from staff to self-employed owner-operators like myself. The staff are helpful and welcoming. The set-up and services are superb. The environment and energy in the place is electric and I have made the type of connections there that everyone dreams of. I've recommended the Kaitaia Digital Hub to everyone I know and if you haven't been there yet, do yourself a favour and visit. You won't regret it".
Book a Mentor
"Mentoring is a brain to pick, an ear to listen and a push in the right direction."
If you're looking for some direction in your professional life, we have a range of mentors who have proven successful of their many years in business, public and personal life. Enquire here to find out more about how we can connect you with a mentor.